about us
ARTEMIS STUDIO - FOLEGANDROS
---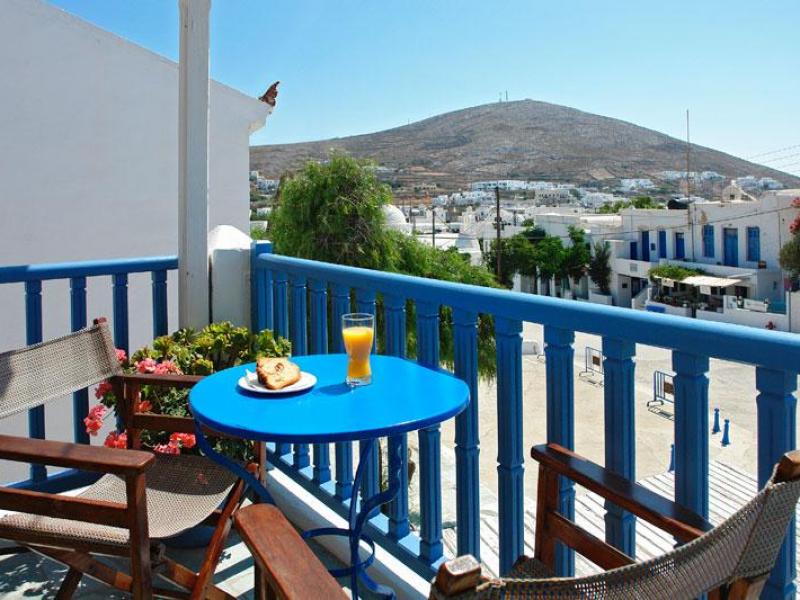 The beautiful and small island of Folegandros is gradually becoming a very popular destination, the spectacular natural beauty, traditional houses, beautiful beaches and the overall elegance of the island make an ideal choice for summer holidays.
Folegandros, you can enjoy a leisurely breakfast at a nearby beach, but also a beautiful, entertaining evening in the local bars and restaurants. Taste the local cuisine, relax in a stylish bar lounge music or dance and flirt! People who have visited Folegandros has a tendency to return again and again. And why not; The island is the perfect destination for a quiet holiday with your partner but also for unforgettable moments with family or friends.
The Studios Artemis located in the capital of the island country that is built at an altitude of 200 meters above sea level, just 3.4 km from Karavostasis (located above the sea a few kilometers from the port).
The traditional settlement of Chora (Folegandros) is one of the busiest of the island, features cobblestone streets, squares and the Venetian castle. It is a natural balcony in the Aegean with picturesque streets where one can find a variety of options for dining and entertainment.
So the Studios Artemis have Cycladic beauty. Are 5 studios with all the comforts, a friendly environment and excellent service. Renovated in 2015, have all rooms TV, A / C, fridge and of course daily cleaning. All have balconies, which allow customers to overlook the country with its beauty. In the hotel's terrace can enjoy the coolness of the summer night, enjoy the scenery of the endless blue sea. On the ground floor you can drink coffee or take a hearty Greek breakfast from a wide variety of local products made ​​with love and care, with excellent service and full service, enjoying the breathtaking view of the deep blue. Breakfast is served on the balcony of your room.
Come and spend with us unforgettable holiday. The season to us starts in April and ends in October. We wish you a good summer and waiting for you !!
Artemis Studio - Tsianakas Effie. Phone: 2286041313, 6974803628, FAX: 2286041313 LOW PRICES!
ROOMS FOLEGANDROS, Holidays Folegandros, Folegandros ACCOMMODATION, HOTELS FOLEGANDROS, FOLEGANDROS ROOMS, FAMILY HOLIDAYS FOLEGANDROS, BUDGET FOLEGANDROS

contact us
ARTEMIS STUDIO - FOLEGANDROS CHORA FOLEGANDROY, Folegandros
T: 2286041313 Κιν. 6974803628 F: 2286041313
E:

studioartemisfo@yahoo.gr

gallery

Lodging Amenities