about us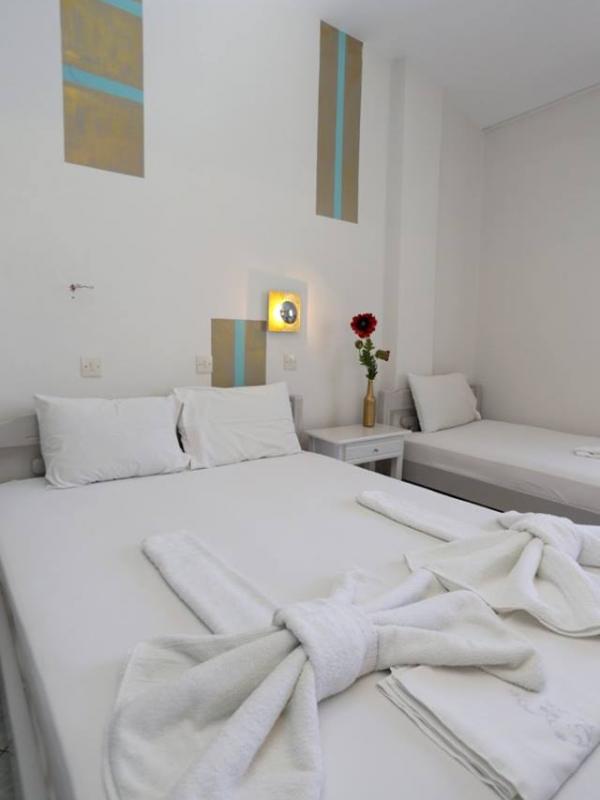 Potos in recent years has been selected as one of the top holiday destinations for youth.
The narrow streets are transformed into pedestrian streets, with shops and snack bars along them, while cars and bikes are limited to only a few streets of the town. After a busy day at the beach, tourists fill the streets and sidewalks to shop and find a meeting place where they can relax and enjoy a drink and maybe a party later at night. A noisy multicultural crowd fills the place giving it a distinct vitality and a special summer color...
In the popular resort of Thassos, Potos, is where our business is located. FRANCESCA STUDIOS are built in a quiet place just minutes away from the center of Potos, and a few minutes from super markets, shops, restaurants, bars, taverns and two sandy beaches.
FRANCESCA rooms is a family business, structured in such a way as to provide you with all modern amenities, and service from day to night for your dream holiday, in a homely atmosphere and a friendly environment, also ideal for families.
Our rooms are decorated with taste and love, and can offer you all what you need for your best holidays!
We provide partly equipped kitchen, fridge, TV, air conditioning, private bathroom, internet, private parking, garden and balconies with a great view of the sea.
We also have a private pool and a café-bar is open from morning until evening serving snacks, coffee, drinks and handmade Thassian dishes. In the evening you can enjoy a refreshing drink, soft drink or cocktail in our beautiful garden..
So if you prefer simple but nice and cheap vacation and a pleasant stay in a friendly, relaxed and beautifully decorated environment, what remains is to visit FRANCESCA STUDIOS.

contact us
https://www.facebook.com/francescastudios http://www.franceskastudiosthassos.com/
FRANCESCA STUDIOS - ROOMS THASSOS Potos, Thassos
T: 2593053136, 2593031386, 2310948659 Κιν: 6975307645, 6977656531 F:
E:

linatzani@hotmail.com

gallery

Lodging Amenities